A Variety of Pool/Spa Supplies and Equipment
As a Merritt Island, Florida pool/spa business, Swim n Save is the best source for swimming pool equipment sales, installations, repairs and maintenance. Specializing in hard-to-find pool parts. You can be sure of the best when you us our as your source for all your swimming pool and spa products and services! Our promise to you is to offer dependable products so you can get the most enjoyment possible from your pool.
Products We Sell – Service – Install – Repair:
Automatic Cleaners and Automatic Cleaner Parts
Chlorinators and Parts
Chlorine Generators
Cleaning Equipment (Nets,
Brushes, Vacuums, Water Test Strips)
Filters, Filter Cartridges and Filter Parts
Handrail Sales and Installations
Heaters
Motors
Pool Chemicals (Liquid Chlorine
and Granular Chlorine)




Pool Covers
Pool Cover Reel Sales and Installations
Pool Lights
Pumps and Pump Parts
Salt Generators
Salt Systems and Parts
Timers and Controls



Large Parts Inventory for Do-It-Yourselfers!
Need a part for that equipment repair you are trying to finish? We stock thousands of different parts! If we do not have it, we will do our best to locate what you need!
Our Pool and Spa Equipment and Parts
Filters and Parts: All Sand, Cartridge and DE Filters which include: Pentair, Hayward, Sta-Rite, Waterway, Jacuzzi, Jandy, American Products, Purex
Filter Cartridges Original Manufacture: Watkins, Hayward, Sta-Rite, Pentair, Baker Hydro, American Products, Harmsco, Pac Fab, Vita Spa, Andy, Waterway
Generic Filter Cartridges (For the Above Filter Systems) Made By: Unicel, Pleatco
All Grids for DE Filters
Pool Pumps and Pump Parts: Pentair, Hayward, Waterway, AO Smith, Sta-Rite, Jacuzzi and Many Other Brands
Pool Cleaners and Parts: Hayward, Sta-Rite, Zodiac, Kreepy Krauly
Heaters: Pentair, Sta-Rite, Hayward, Rheem
Heat Pumps: Aqua Pro 1300, Aqua Pro 1300 H & C, Aqua Cal Heat Wave, Hayward Heat Pro
Lights and Parts: Hayward, Sta-Rite, Pentair, Jacuzzi, American Products, Swimquip, Purex
Timers and Parts: Intermatic, Paragon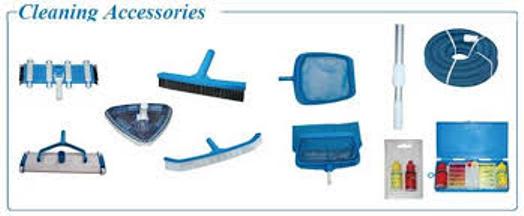 Call Us
Do you take care of your pool? We have everything you need to keep your pool crystal clear. If you want full service or need repairs on your pool equipment, we are the company to call. We offer free estimates on pool service and some repairs.
Disclaimer:**We are NOT and have never been affiliated or associated with a company called Swim 'n Save USA, LLC.